EUNICE SMITH NEWS
EUNICE SMITH NEWS
Join us for the K.I.S.S. (Kids Invite Someone Special) Picnic!
@ Eunice Smith Elementary
Friday, April 29th
1st and 2nd Grade: 11:00am - 12:00pm
Kindergarten: 12:00pm - 1:00pm
ABC Countdown: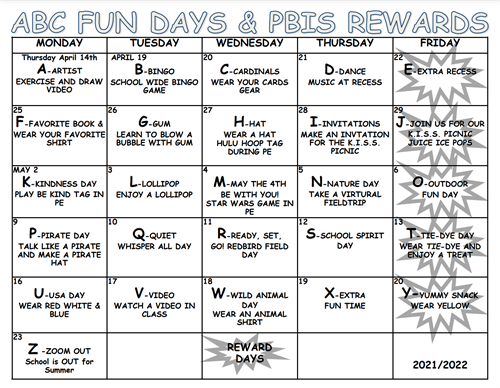 Eunice Smith - Link to the April Newsletter:
See our newsletter for important information.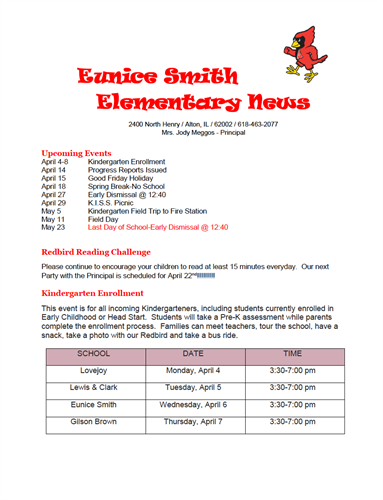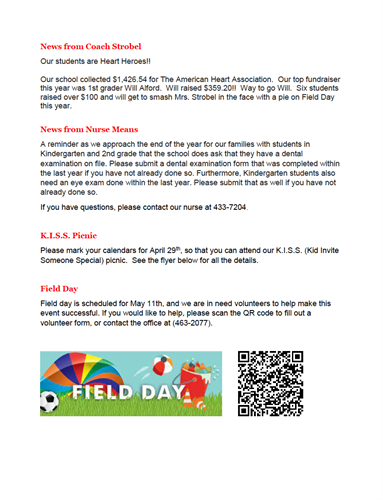 Alton Spotlight
Alton Spotlight
Keep up with current news, events, and life at Alton School District.
Announcements
Announcements
See what's happening at Alton School District
Events
Events
What's Happening in Our School and District.
Holidays in United States
District Wide Events
Eunice Smith Events
Download Our App Today!
Brings your school's most important information directly to your mobile device.